Product Description:
---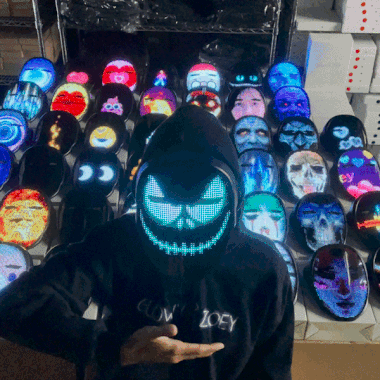 ✅Cool Led RGB Full Color Mask: The Led mask adopts high-gloss 2074 light beads and 2121 RGB LED light beads, which can achieve the perfect display of animated patterns. Led light-up masks have 45 dynamic display modes and 70 static display images and even upload photos taken, led face masks are very suitable for cosplay, electronic music festivals, birthday parties, Halloween, Christmas, and other events. Led Bluetooth mask can make you stand out at all kinds of parties, and festivals!
✅Led Party Mask with Multiple Functions: Led Cosplay Party Mask supports text editing, show animation, show pictures, show music rhythm, taking photos to upload, etc. The Led mask also has a special feature that supports gesture control. You can also toggle the pattern on the mask when your phone isn't around. Activate the gesture switch mode, and cover the sensor with your hand, when "OK" is displayed, a gesture is on, when "X" is displayed, a gesture is off.
✅High power, high light, long life: The mask adopts high power, high light, and long life lamp beads so that the life of the lamp beads is guaranteed when the mask is brighter. Our Ghostface mask needs a 5V/1A Plug. Otherwise, the charge is very slow. After installation, the mask can run for 5-12 hours without worrying about battery consumption.
✅Use of Led Mask: APP "Shining Mask", you can scan the QR code to download and install or go to Google Play/App Store. First, the mask needs to be fully charged first; then long-press the button on the top of the LED mask, and turn on Bluetooth; finally, open the application page and click "connect device". After the device shows that the connection is successful, the SHINING APP can change the animation mode, upload pictures, and set text.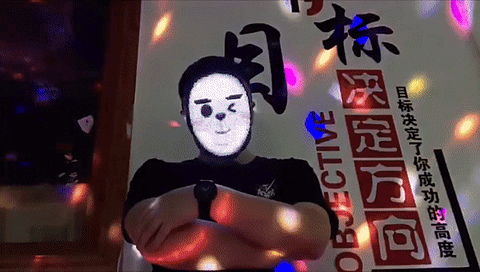 Led mask suitable for various occasions: Led full face mask Is Most Amazing Costumes&Cosplay Apparel mask,Attract Everyone's Attention,this led luminous mask can be used for masquerade ball, cosplay, carnival, bar, club, running, cycling, dancing, electric luminous running, DJ, EDC, led party, concert, Halloween, Christmas, masquerade, carnival, carnival, masquerade, etc. It is also a great holiday gift for family and friends, such as new year's day, Valentine's day, April Fool's day, Easter, independence day, Halloween, Thanksgiving, Christmas Black Friday, Cyber Monday, etc.
Display animation through gesture sensing switch: 1. Press the Led Masks power button (about 6 seconds) 2. Then cover the front and top sensor with your hand for 5-8 seconds. 3. After the [OK] pattern appears on the screen, it will be Turned On. 4. After the [X] pattern appears on the screen, it will be Turned Off. You Can Design Unique Photo&Text And Dynamic Displayed,Show You's personality.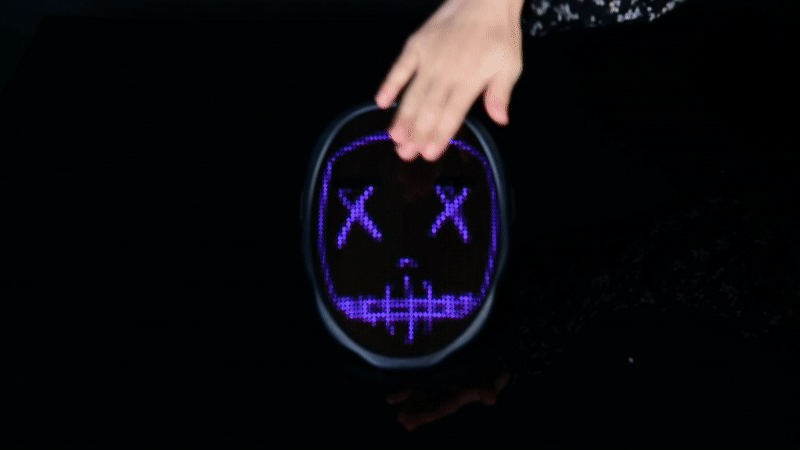 Programmable led mask via Bluetooth application: 1,Long Press The Button Above The Led Mask,And Then Turn On The Bluetooth Of The Mobile Phone. 2,Open The Application Page,Click "Connect Device". 3,The Device Shows That The Connection Is Successful. 4,SHINING APP Can Change Picture Mode,Animation Mode,Set Picture and Text,Picture Upload.